Home


Ordering & Shipping

Order Form

Supplies & N2 tanks

Semen Listings

Recent Sires (90 days)

Angus - Black

GeneSTAR data

EPD Comparisons

Angus Archive

2018 Angus List

Angus - Red

GeneSTAR data

Charolais

Club Calf

Maine Anjou Archive

Chianina Archive

Gelbvieh - All

Black Purebred

Red Purebred

Black & Red Balancer

Gelb - Fullblood

Gelb - Archive

Igenity data

GeneSTAR data

2018 Gelb. Catalog


(PDF 47 pages)

Hereford - All

Hereford - horned

Hereford - polled

Salers

Shorthorn

Simmental - All

Simmental - Black

Simmental - Red

Simm - Solutions

Simm - Archive

GeneSTAR data

Archives

SmartCross

The Advantage

The System

Gelbvieh

Balancers

Influenced Females

Hitting the Target

The Bottom Line

General Info

Diversity & Innovate

Gelbvieh Hall of Fame

Grow Rich with A.I.

Stem Cell Research

Cancun Adventure

Links
Send Email

Gelbvieh - Balancer 75%
YJMR Iron Horse
Homozygous Black - Homozygous Polled




Click photo to enlarge

Reg No: 1246707
Born: 3/3/2013
Makeup: 75% GV | 25% AN
Bwt: 84
Adj Bwt: 82
Wwt: 674
Adj 205 Wt: 858
Ywt: 1110
Adj 365 Wt: 1247
Scrotal: 36.0
Cane Code:
Semen: $22
AMF-CAF-DDF-NHF-OSF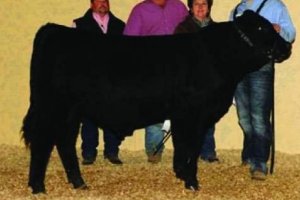 Iron Horse at the 2013 Naile
Iron Horse:
Covington Gelbvieh and YJ Mountain Ranch have recently partnered up to offer semen on a proven sire that is Homozygous Black and Homozygous Polled. Iron horse is a long bodied bull that is a consistent producer of high end calves. Females are extremely good uttered they have good structure and make outstanding mothers. The bulls have been big topped heavy centered and have sold well in the Pot Of Gold Bull Sale. He is a proven sire for cattle that will work at high elevation with a pap score of 36 at 5200'! Iron Horse, offers a lot of growth in a moderate package. Frame score of 6 and a scrotal measurement of 41 cm. Iron Horse was the reserve Grand Champion Balancer bull at the NILE show in Billings Montana in 2013.



CK CRAZY HORSE 138P
ELK DEE JAKE 744J
BOO BOO 155E
MS COCOA 744G
CK KERRY 138L
ELK CREEK LONER 712G
CK KITTEN 826H

Iron Horse

NETWORTH
S A V NET WORTH 4200
S A V 8180 TRAVELER 004
S A V MAY 2410
MISS LIBERTY
FREEDOM 178F ET
KATY 08K