Musgrave Sky High 1535
[ AMF-CAF-D2F-DDF-M1F-NHF-OHF-OSF-RDF ]



Click photo to enlarge

Reg. No.: 18194415
Calved: 1/18/2015
Tattoo: A535

Conv. Semen: $35
Certificates: $45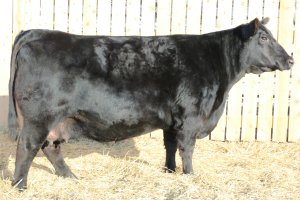 Dam of Sky High
Musgrave Sky High 1535:
Sky High was the lead off and high selling bull of the 2016 Musgrave Angus sale in IL. He is a stand out performance bull that uniquely combines stoutness, base width, and muscle with depth of fore rib, phenotype, and eye appeal second to none. From the ground up Sky High has superior structural soundness and hoof quality. Individually he earned weaning and yearling ratios of 114 in a contemporary group of 91 head. His remarkable dam has earned a NR of 3@109 and BW ratio of 3@101. We are highly anticipating what Sky High has to offer.



Click the "Search" button when the Angus Association appears.



Musgrave Big Sky
Connealy Earnan 076E
Connealy Consensus
Brazila of Conanga 3991 839A
SAV Primrose 7861
S A F 598 Bando 5175
S A V Primrose 8244
Musgrave Sky High 1535
Flag Queen W 00649
S A V 004 Density 4336
S A V 8180 Traveler 004
S A V May 7238
Plattemere Queen W 660
Perry Power Design 715
Plattemere Queen W 373