Home


Ordering & Shipping

Order Form

Supplies & N2 tanks

Semen Listings

Recent Sires

Angus - Black

EPD Comparisons

Angus Bargain Semen

Black Angus w/video

2023 Angus List

Angus - Red

GeneSTAR data

Red Angus Bargain Semen

Charolais

Club Calf

Maine Anjou Bargain Semen

Chianina Bargain Semen

Gelbvieh - All

Black Purebred

Red Purebred

Black & Red Balancer

Gelbvieh - Bargain Semen


(includes Fullbloods)

Igenity data

GeneSTAR data

2020 Gelb. Catalog


(PDF 47 pages)

2022 Gelbvieh Flyer


(PDF 11 pages)

Hereford - All

Hereford - polled

Hereford - horned

Hereford - Black

Salers

Shorthorn - w/photo

Shorthorn - listing

Simmental - All

Simmental - Black

Simmental - Red

Simm - Solutions

Simm - Bargain Semen

GeneSTAR data

Bargain Semen

SmartCross

The Advantage

The System

Gelbvieh

Balancers

Influenced Females

Hitting the Target

The Bottom Line

General Info

Diversity & Innovate

Gelbvieh Hall of Fame

Grow Rich with A.I.

Stem Cell Research

Cancun Adventure

Links
Send Email

Gelbvieh - Black Balancer
CTR Sandhills 0065X
Black - Polled




Click photo to enlarge

Reg No: 1189131
Born: 4/25/2010
Breed %: 50% GV | 50% AN
Bwt: 92
Adj Bwt: 94
Ywt: 1135
Adj 365 Wt: 1131
Cane Code:
Semen: $30
AMF-CAF-DDF-NHF-OSF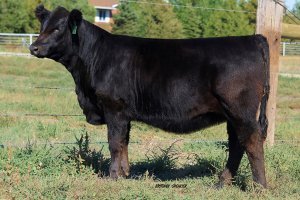 BABR 3110A Daughter of Sandhills
CTR Sandhills 0065X:
Simply the Balancer bull that has taken the Gelbvieh/Balancer breed by storm since he sold for $42,000 at the 2012 Cedar Top Ranch annual bull sale. Syndicated at the time with no semen sales until now. Sandhills progeny have performed at every level of the beef industry. Steers by Sandhills have topped Superior Livestock Market for 4 years in a row, due to their extreme consistency. Sons and daughters have topped seedstock production sales by all the owners with several selling for 10, 20 and 30 thousand. Commercial bull buyers demand the sons, they add pounds and produce elite female replacements. Daughters have tremendous breed back raising their first calf and look like the kind that will be producing for many years to come. Sandhills stems from the elite 442D cow family at Cedar Top Ranch thus solidifying maternal excellence, that coupled with the extreme consistency of type and kind make Sandhills a must use sire in 2017 and beyond. If you want market topping cattle at every level use Sandhills!

View EPD and Pedigree

SANDMAN 6523S
SITZ TRADITION RLS 8702
VERMILION DATELINE 7078
R L S EISA EVERGREEN 5018
198L
CAROLINA CPR
CEDAR TOP'S 344C

CTR Sandhills 0065X

7281T
GOOD NIGHT 4743P
ELLISON 608F
CTR SUSAN 2907
MISS SANDHILLS 5108R
S S TRAVELER 6807 T510
925J