Home


Ordering & Shipping

Order Form

Supplies & N2 tanks

Semen Listings

Recent Sires (90 days)

Angus - Black

GeneSTAR data

EPD Comparisons

Angus Archive

2018 Angus List

Angus - Red

GeneSTAR data

Charolais

Club Calf

Maine Anjou Archive

Chianina Archive

Gelbvieh - All

Black Purebred

Red Purebred

Black & Red Balancer

Gelb - Fullblood

Gelb - Archive

Igenity data

GeneSTAR data

2018 Gelb. Catalog


(PDF 47 pages)

Hereford - All

Hereford - horned

Hereford - polled

Salers

Shorthorn

Simmental - All

Simmental - Black

Simmental - Red

Simm - Solutions

Simm - Archive

GeneSTAR data

Archives

SmartCross

The Advantage

The System

Gelbvieh

Balancers

Influenced Females

Hitting the Target

The Bottom Line

General Info

Diversity & Innovate

Gelbvieh Hall of Fame

Grow Rich with A.I.

Stem Cell Research

Cancun Adventure

Links
Send Email

Gelbvieh - Red Purebred
JRI In Pursuit 017B50
Red - Homozygous Polled




Click photo to enlarge

Reg No: 1292617
Born: 8/26/2014
Makeup: 100% GV
Bwt: 83
Adj Bwt: 84
Wwt: 760
Adj 205 Wt: 764
Ywt: 1190
Adj 365 Wt: 1255
Scrotal: 41.0
Frame: 5.8
Cane Code: 16GV2571
Semen: $25
AMF-DDF-NHF-OSF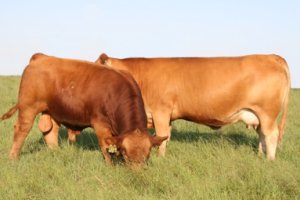 In Pursuit's maternal grandam & bull calf
In Pursuit 017B50:
In Pursuit was Judd Ranch's pick of the fall 2014 bull calf crop. In Pursuit weaned off his third calf dam, JRI Ms Jewels 017X10, at 975 pounds and she has been honored as a Dam of Merit female in every year of eligibility. This is one mighty powerful cow family and you can view In Pursuit's grandam, Ms Amber 017S9, photographed above. Her 3 sons to date have averaged 952 pounds at weaning time. Trace In Pursuit's maternal side and you will find six stacked generations of Dam of Merit females.



POP A TOP 197T83
TOP SECRET 253M75 ET
PLD FREE AGENT 125J3
MS PLD FRONTIER 253J60
MS RED DAWN 197R72
EXTRA EXPOSURE 285L71 ET
MS SPECIAL AGENT 197M62

In Pursuit 017B50

MS JEWELS 017X10
TOP GRID 254T725
TOP SECRET 253M75 ET
MSEXTRAIMPRESSD254P625ET
MS AMBER 017S9
EXTRA 2106K ET
MS FREEHEARTED 017K8