Home


Ordering & Shipping

Order Form

Supplies & N2 tanks

Semen Listings

Recent Sires

Angus - Black

EPD Comparisons

Angus Bargain Semen

Black Angus w/video

2023 Angus List

Angus - Red

GeneSTAR data

Red Angus Bargain Semen

Charolais

Club Calf

Maine Anjou Bargain Semen

Chianina Bargain Semen

Gelbvieh - All

Black Purebred

Red Purebred

Black & Red Balancer

Gelbvieh - Bargain Semen


(includes Fullbloods)

Igenity data

GeneSTAR data

2020 Gelb. Catalog


(PDF 47 pages)

2022 Gelbvieh Flyer


(PDF 11 pages)

Hereford - All

Hereford - polled

Hereford - horned

Hereford - Black

Salers

Shorthorn - w/photo

Shorthorn - listing

Simmental - All

Simmental - Black

Simmental - Red

Simm - Solutions

Simm - Bargain Semen

GeneSTAR data

Bargain Semen

SmartCross

The Advantage

The System

Gelbvieh

Balancers

Influenced Females

Hitting the Target

The Bottom Line

General Info

Diversity & Innovate

Gelbvieh Hall of Fame

Grow Rich with A.I.

Stem Cell Research

Cancun Adventure

Links
Send Email

Gelbvieh - Black Balancer
BABR Outbound 9304G
Homozygous Black - Homozygous Polled




Click photo to enlarge

Click to view a video

Reg No: 1462165
Born: 3/4/2019
Breed %: 43.8% GV | 56.3% AN
Bwt: 78
Adj Bwt: 81
Ywt: 1200
Adj 365 Wt: 1284
Cane Code:
Semen: $30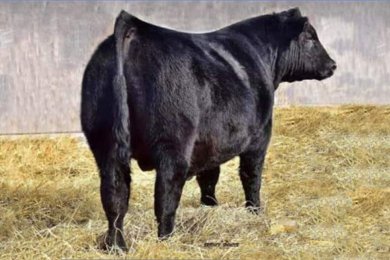 9304G
Outbound 9304G:
He was Grand Champion and 2nd high seller of all breeds at Blackhills Stock Show in 2020. BABR Outbound 9304G is one of the most unique bulls we have offered to date. He is long spined, ultra-correct within his lines and sound from the ground up while maintaining that herd bull look packed with mascle mass, softness and volume. He is sired by BABR "Stewart" 6350D who sired our top selling group of bulls in our 2019 production sale. His progeny average over 732 lbs at weaning combined with a moderate birth weight of 79 lbs. Outbound himself had a big birth to weaning spread starting at a modest 78 lbs and weaning off at 810 lbs of actual weaning weight with an adjusted weight of 867 (119 ratio) while nursing an easy fleshing attrative made first calf heifer that is an ET daughter of AHL Hott Damn 31L and SAV Bruiser. Outbound 9304G combines all the goals we have been working toward achiving into one complete package.

View EPD and Pedigree

6350D
3407A
BARSTOW CASH
BEASTROM DIXIE ERICA 6000
LAZY TV MS DOMINO W303
DOMINO 401P ET
7061T

Outbound 9304G

7288E ET
S A V BRUISER 9164
S A V BISMARCK 5682
S A V MISS BOBBIE 7463
HOTT DAMN 31L
BENNETT IDEAL G182
EXTRA SPECIAL